Law websites for small law firms is our specialty.  We have extensive knowledge in designing law firm websites.
A website is the first thing people look for when looking up a need or service. That's what got you here. For someone looking for a lawyer, there is no exception. They will google for someone to help them. Here at Websites for Lawyers, that's what we specialize in. With over fifteen years of combined experience in web development, web design, graphic design, and Search Engine Optimization, we can help them get help from you. We want you to be seen, and we want you to be heard loud and clear. As a subsidiary of Netphiles, we have worked on hundreds of websites in the past. We've done work for a wide variety of businesses from Realty companies, to several sections of the Florida Bar. Websites for lawyers wants to help you help others in your community.
Tax Section of Florida Bar
netphiles
2020-08-19T21:20:15-04:00
Sarah Mian Law
netphiles
2020-08-19T21:50:20-04:00
Netphiles can create graphics, logos, and provide branding identity for your law firm with professionalism, in a timely manner and meaningful consultation with client at each stage of project development that other web firms can't provide. We are versed in the latest technologies and can produce WordPress theme websites with responsive elements for viewing across all technology platforms such as smartphones, tablets, laptops, and desktops. In addition, Netphiles website development is inclusive of up to date SEO for greater visibility on multiple search engines.
01. DIGITAL.
We will design and develop a WordPress theme website that will reach your clients with a fresh look and rich content.  We cater to the needs of our clients with goals & objectives catered to your small (or large) law firms in developing a project.
Image is everything in today's market, our experienced designers can illustrate a modern logo for your law firm, and give your firm a new & updated look.
Netphiles will connect your clients with the right audience for your law firm.  We will encompass all the right technology tools such as search engines, social media tools, and websites to give your online presence an effective presence in the digital world.  From Pay-Per-Click (PPC) campaign to Search Engine Optimization, Netphiles has the knowledge to increase your presence with different tactics and within your budget.
WE MAKE BRILLIANT WEBSITES FOR BOTH SMALL AND LARGE LAW FIRMS. WE UTILIZE CONTENT MANAGEMENT SYSTEM OF WORDPRESS TO GIVE POWER TO YOU.  NEED A LOGO? WE CAN CREATE AN ENTIRE BRAND IDENTITY FOR YOU.
THE USER MUST COME FIRST.
Netphiles caters to the needs of small law firms to solo attorney firm with their goals, objectives & budget in developing a website project.
Netphiles' client testimonials make a difference with positive & exceptional results.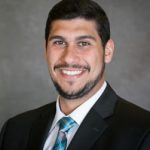 "I recently worked with Netphiles and the experience has been pleasant, informative, and productive. The most important factor for me is the responsiveness. I would use this company again."
YAZEN ABDIN  ABDINLAW.COM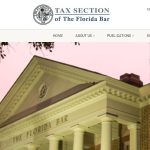 "Mahwash with Netphiles responds in a timely fashion which helps keep the flow of information to our Members be up to date. Mahwash is always professional in her correspondence with Members as well as The Florida Bar Tax Section liason.  Great turn around time for when we need something posted or sent out to our Members and professional communication with the client."
PROGRAM ADMINISTRATOR, TAX SECTION OF FLORIDA BAR
Fill an online form below to schedule a consultation.